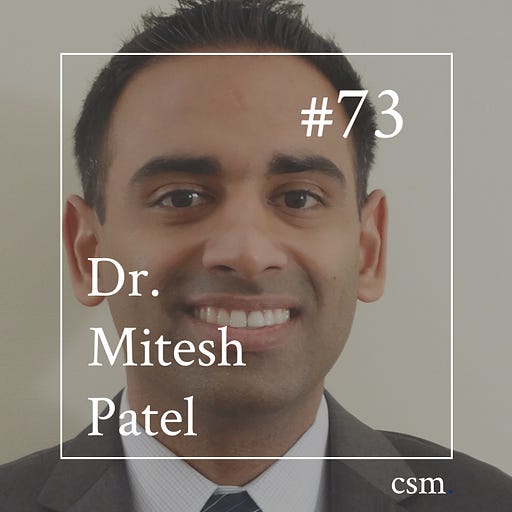 Apr 2, 2021 • 52M
#73 Dr. Mitesh Patel
Join Shree Nadkarni as he goes through life, testing ways to be happier, healthier, and finding his own passion through interviewing interesting people in the world.
Dr. Patel is on faculty at the Penn Medicine Center for Health Care innovation and the Center for Health Incentives and behavioral economics, and a Staff Physician at the Crescenz VA Medical Center in Philadelphia, and a Senior Fellow at the Leonard Davis Institute of Health Economics. His research focuses on combining insights from behavioral economics with scalable technology platforms to improve health and health care.
He has led more than 25 clinical trials in partnership with health systems, insurers, employers, and community organizations that tested ways to design nudges, incentives, and gamification to change clinician and patient behavior. This work includes digital health interventions using wearable devices and smartphones, and health system interventions using the electronic health record.