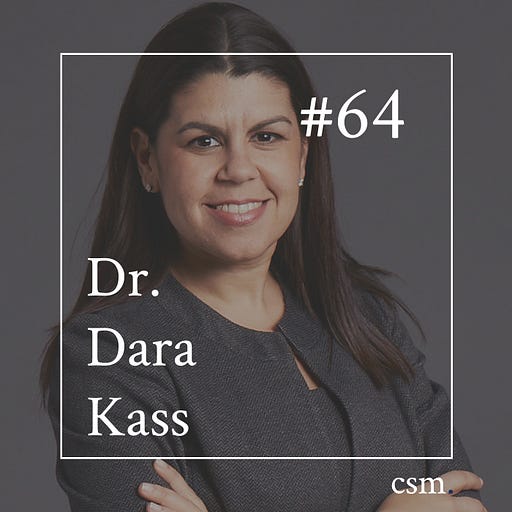 Aug 21, 2020 • 55M
#64 Dr. Dara Kass
Join Shree Nadkarni as he goes through life, testing ways to be happier, healthier, and finding his own passion through interviewing interesting people in the world.
Dara Kass, MD is an Assistant Professor of Emergency Medicine at Columbia University Medical Center, where she also serves as the director of Equity and Inclusion for the Emergency Department. After completing her residency at SUNY Downstate Medical School and Kings County Hospital, she served as faculty of Staten Island University Hospital, where she facilitated the start of their EM residency program. She previously served as the director of undergraduate medical education at NYU.
As director, she introduced longitudinal career advising, innovative educational modalities, and numerous clinical experiences.
She is the founder of FemInEM, an organization dedicated to the achievement of gender equity in emergency medicine. FemInEM serves as an open access resource for women in EM, a community focused on career development, physician support, and seeing women in medicine thrive. What began as a blog is now a movement, a multi-faceted community comprised women in medicine all over the world.