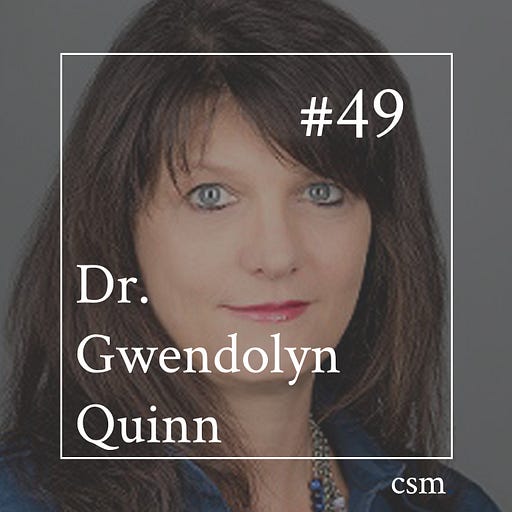 Nov 1, 2019 • 1HR 0M
#49 Dr. Gwendolynn Quinn
Join Shree Nadkarni as he goes through life, testing ways to be happier, healthier, and finding his own passion through interviewing interesting people in the world.
Today, we talk with Dr. Gwen Quinn, the Livia Wan M.D. Endowed Chair and Vice-Chair of Research in Obstetrics and Gynecology and Professor in the departments of Population Health and the Center for Medical Ethics at NYU School of Medicine. She is the chair of the departments promotion and tenure committee.
Dr. Quinn received her Ph.D. in educational psychology from Florida State University and did a post-graduate fellowship in public health and has post-graduate certification in Program Evaluation and Biomedical Ethics. Her research focuses on improving patient/family/physician communication through understanding the barriers and benefits of health care use from a mutli- stakeholder perspectives.
Her current research and training efforts are in the areas of : Reproductive Health, Sexuality, and Fertility Preservation, Quality of Life issues in Pediatric, Adolescent & Young Adult and LGBTQ+ Cancer Populations, and Cancer Clinical Trials (including minority barriers to participation); and training researchers to conduct research with high risk populations.