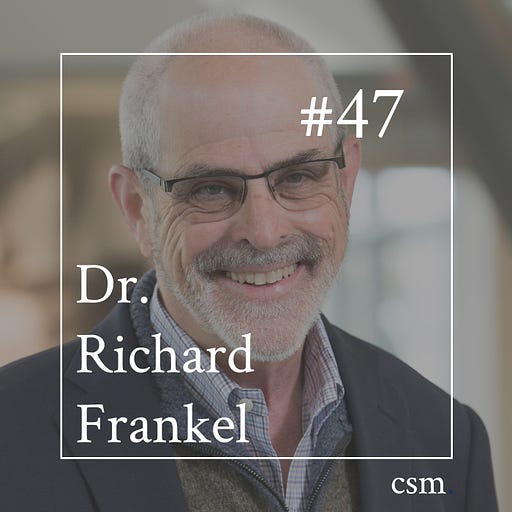 Sep 6, 2019 • 51M
#47 Dr. Richard Frankel
Join Shree Nadkarni as he goes through life, testing ways to be happier, healthier, and finding his own passion through interviewing interesting people in the world.
In this podcast, Dr. Richard Frankel stops by and we talk about a varied number of sociological factors that physicians have to face - in terms of their training, their eventual job, and other factors outside their job. Dr. Frankel is a professor of medicine and geriatrics at the Indiana School of Medicine, and he researches organizational culture change, face-to-face communication, and the role of technology and its effect on the human dimensions of healthcare, especially empathy. 
In addition to his research interests he has been a medical educator for the past 35 years. He was the co- director of the internal medicine residency program at Highland Hospital/University of Rochester and also served as co-director of the Program and Fellowship in Advanced Biopsychosocial Medicine. From 2003-2013, he was the statewide director of Indiana University School of Medicine's professionalism competency and responsible for both curriculum and remediation in this arena.
We talked about his experiences in academia and his interests around medicine, and how I could learn from different perspectives outside of just the clinical aspects of medicine.