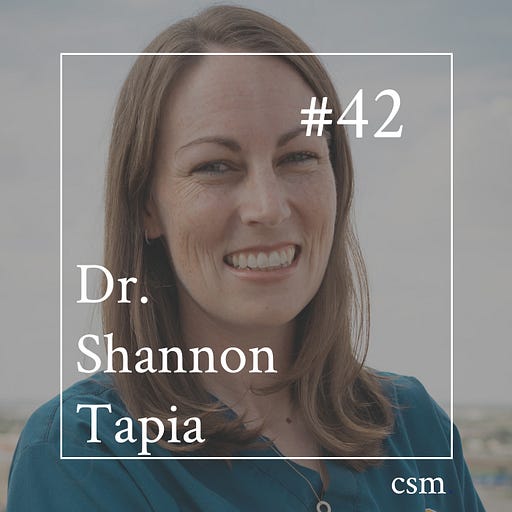 Apr 26, 2019 • 50M
#42 Dr. Shannon Tapia
Join Shree Nadkarni as he goes through life, testing ways to be happier, healthier, and finding his own passion through interviewing interesting people in the world.
Dr. Shannon Tapia stops by the podcast, and we talk about relationships, stand up comedy, and when to get married. It's a real talk which shows how life can take different turns when you least expect it. We started talking about how she was able to get into stand-up, and how she was able to turn bad experiences into good learning moments and her advice for women in medicine.
Something that I learned about Dr. Tapia during this podcast is her ability to not let things faze her. In a world where there is a culture of instant gratification, there is solace in the fact that she is adamant about not letting the outside world define her view of how things are going in her professional life. Also, we talked about how she planned around a family during her time in medical school, and how she planned around her boards (Step 1 and Step 2). Dr. Tapia also explained to me how "if you're a physician and a Mom, you're pretty much working 190% of the time"
Although I'm not a female pre-med student, I do understand that there are experiences that I won't ever get. However, that's the goal of this podcast: to gain perspectives that I wouldn't have gained otherwise. In this world, as Dr. Tapia says, you have to take any advice with a grain of salt -- the narrow perspective by which we see the world is limited, however, that's equally as true for other people. One of the goals of this podcast is to make sure that I am able to think, read, and write. That's not going to change as I make these podcasts and go through medical school.
If you are interested in learning more about Dr. Tapia, definitely check out her blog: http://medicineontap.net/